Wada Sake Brewery, LPC., Yamagata Prefecture
Junmai Ginjyo, Hanenuki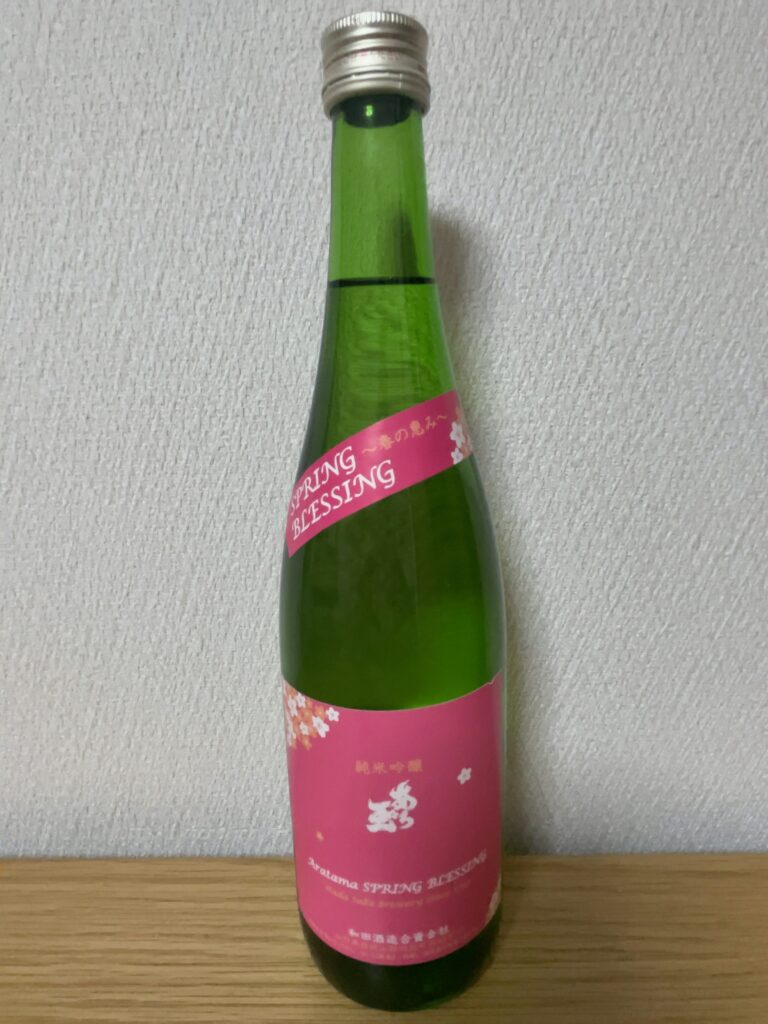 https://aratama-wada.com/english.html
Sweetness 🌟🌟🌟★★
Bitterness  🌟🌟★★★
Sourness   🌟🌟🌟★★
Savormess  🌟🌟🌟★★
Overall    🌟🌟🌟★★
As its name says, this Sake is brewed in preparation for Spring. It might be a bit early to say "Spring Blessing", but this is really refreshig and brilliant Sake good for upcoming spring. This Sake is so smooth and no acrimony brought by its newness. Evey Sake feature including but not limited to sweetness and bitterness is well balanced. Its fresh peach taste is good for new season.
In other words, this Sake is missing distinctive characters to appeal to Sake drinkers. The taste is pretty consistent, meaning no changes from the beginning to the end. Yes, everything is above average. That feature makes this Sake easy to drink, and good for evrybody. No strong character would be its sole key selling point of this Sake.
No significant change in taste after overnight refrig, which is another good aspect of this Sake. I recommend this make to Sake beginners, but believe that this one can be enjoyed by everybody in coming good season. The retail price after tax is about $14.00.